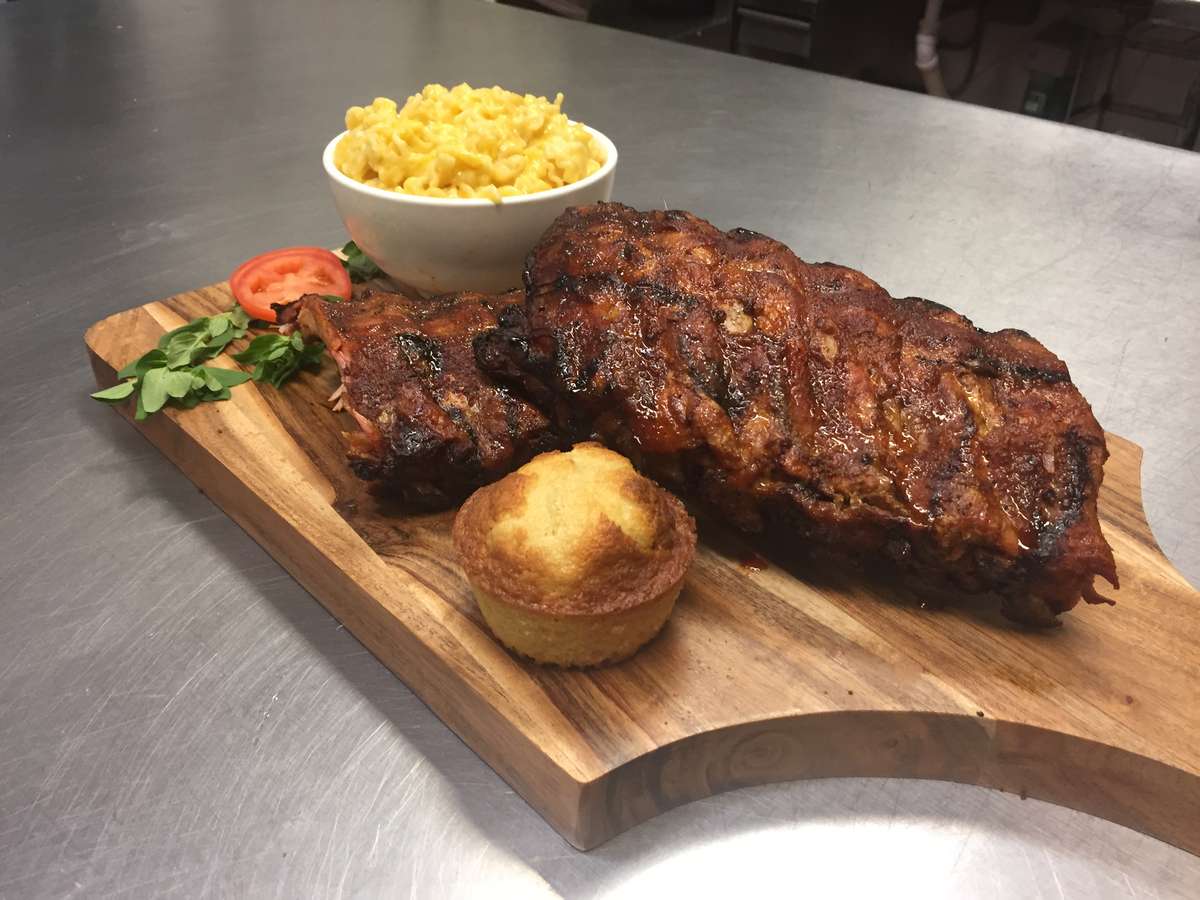 TBJ Catering, best bbq for the best price! Guaranteed
Texas Bar-B-Q Joint has been catering since 2004. It all started out of Moose's house in Spencerport and grew into a successful catering and restaurant business. With 2 locations in the Rochester, NY area, we are able to handle any size event or party.
Moose suggests a combination of meats and sides that will impress ALL your guests.
This combination includes:
Pulled Pork, Smoked Chicken, Baked Beans, Salt Potatoes,
Mac Salad, Corn Bread, Slider Rolls and BBQ Sauce
ALL for around $10/person (Not including tax or delivery)
This is just an estimate and popular menu choice, we do not price catering's by the person, everything is by the pound/portion (~3-5 servings per pound)
or Call/Text 585-415-6069